About Us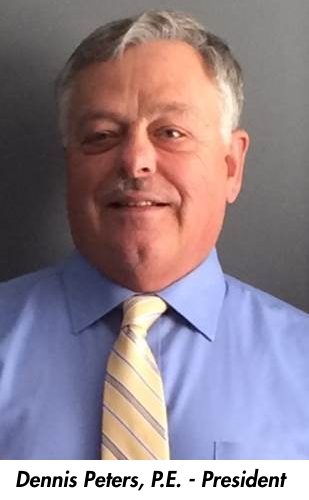 Criterium Peters Engineers is in northeastern Pennsylvania. As practicing engineers for over 35 years, we are committed to handling each project as if it were our own, taking pride in our extensive list of satisfied customers, many of whom have been repeat clients. We specialize in forensic inspection investigations and property condition reports for commercial, industrial, municipal and residential structures.
Only professional engineers (P.E.), meeting the most ridged standards, are licensed to operate as part of the Criterium Engineers network. When you select Criterium-Peters Engineers you are gaining the resources of a national organization combined with the responsiveness of a local office. We are staffed with an in-house team of registered P.E.'s, inspectors, and technicians with a broad range of experience and education to provide the highest quality professional services for each project.
Criterium-Peters Engineers is registered for federal opportunities through the Central Contractor Registration, and is a PennDOT business partner, as well as being pre-qualified for PennDOT design, construction, renovation, and inspection services. Additionally, Criterium-Peters Engineers has licensed Pennsylvania inspectors ready for the implementation of the Uniform Construction Code (UCC), with both commercial and residential certifications.